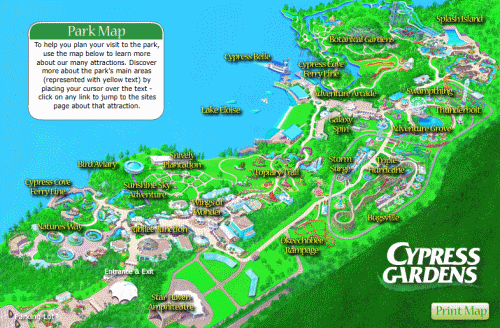 This evening, I was browsing my hometown paper, the Winter Haven News Chief and found an great little article about the waterskiers at Cypress Gardens being hired to perform all over the world.  When Cypress Gardens changed ownership (long story) and became less of a classic Florida naturalist park (like Weeki Wachee, Sunken Gardens, GatorLand, Bok Tower Gardens, etc.) and more of a theme park, cost cutting led to the outsourcing of waterski show team.  It used to be that all the best skiers at my high school worked at Cypress Gardens (my friend Ryan was Corky the (Waterskiing) Clown for a while).  Lets just say that we had plenty of lakes to ski on in my home town.  I grew up on Lake Howard, but skied on every single lake in the "Chain O' Lakes", and some that weren't on the Chain.  If you zoom out on GoogleMaps, you will see the ridiculous density of lakes in the region.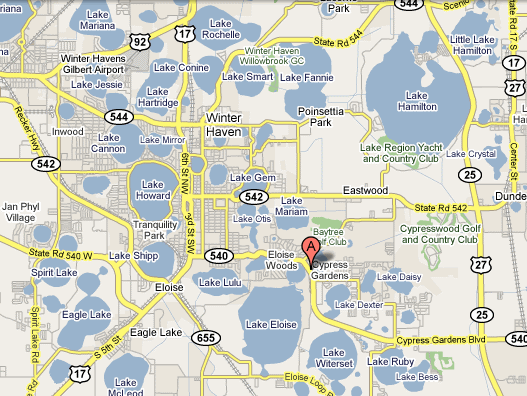 Some 20 lakes were/are chained together since the 1920s (this would not be approved by the EPA these days!), and we would hop in a ski boat and pick a lake to go skiing in.  If you wanted some entertainment while you were eating lunch in your boat, you could just pull right up to the rope and bouys at Cypress Gardens on Lake Eloise, and watch the ski show.  And, this is the sort of thing that you would see (minus the mosque in the background!)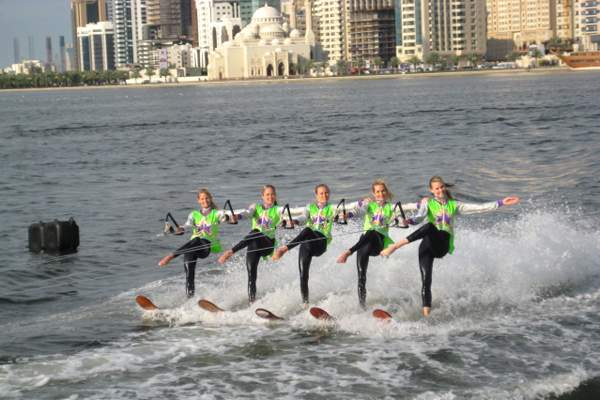 Photo courtesy of Stars of Florida
I wish I had pictures for you of Corky the Clown doing a back flip.  I don't know, but I think this sort of thing is some of the best diplomacy America could be doing around the world.  Who's replacing James Glassman at the Department of State?  If you know his replacement, do me a favor and send him the link to this blogpost!